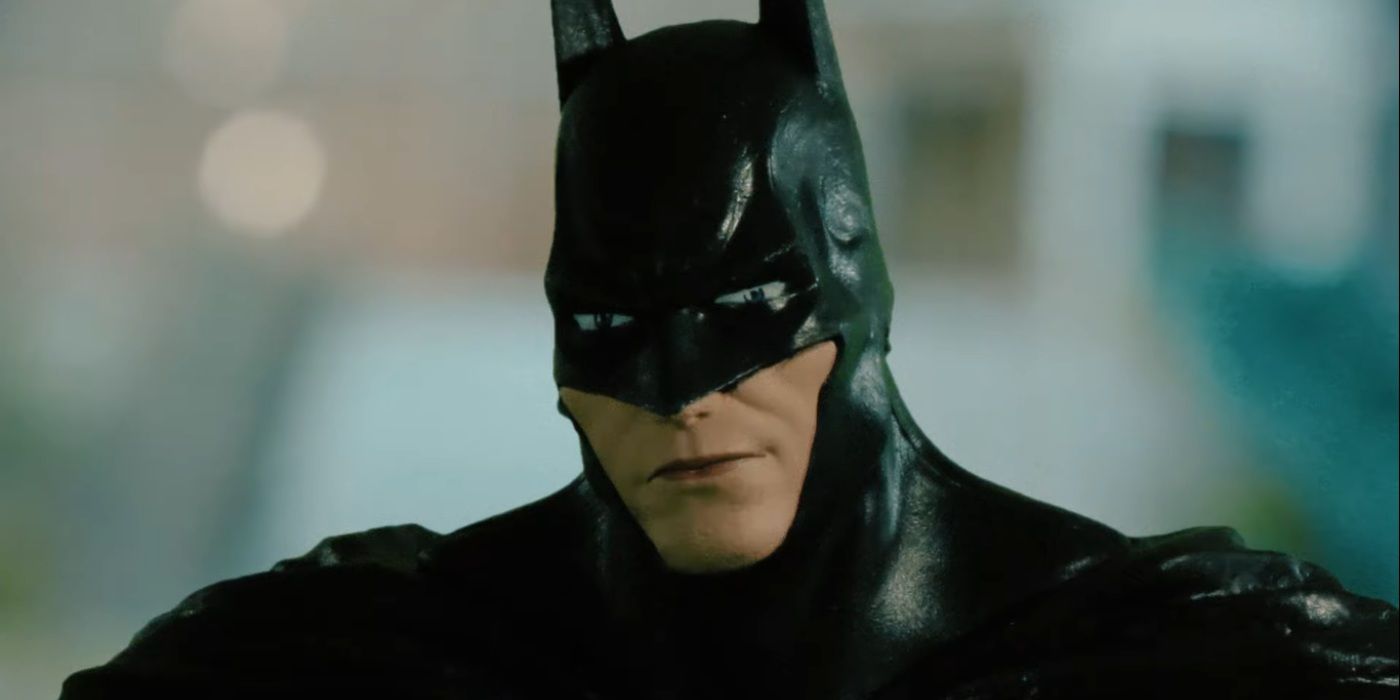 We Are Batman's stop-motion video might make you cry
The Make-A-Wish organization, Reckless Abandonment Pictures and Booker, 12, are teaming up for a stop-motion short of Batman.
Superhero fans can now enjoy heartwarming Batman stop-motion animation performed by Oklahoma studio Reckless Abandonment Pictures and a 12-year-old named Booker as part of the Make-A-Wish program.
The animation, titled We are Batman, features Superman, Wonder Woman and Robin working together to build a Lego Batman sculpture while Harley Quinn and Joker attempt to sabotage their efforts. Booker, who has a rare condition called Shwachman-Diamond, wanted to check out Reckless Abandonment Pictures for his wish due to an enduring passion for stop-motion animation. However, when Kyle Roberts, the studio's creative director, was contacted by Make-A-Wish, he decided to do more.
RELATED: Webtoon's Bat-Family Comic Book Fan Animations Will Make You Want A Cartoon
"I felt honored that they even thought of us, but I wanted to upgrade Booker's wish by producing a STOP MOTION ANIMATION with him! So the wish was established for Booker to produce a stop motion with our team." , Roberts explained.
"Early in pre-production, we asked Booker what his favorite superheroes are. First Batman, then Superman, Joker, Harley Quinn, Wonder Woman and Robin. Our team made a short story with Booker. and once the story is locked, started storyboarding and animating the stop motion, "said the creative director. We are Batman the animation involved 1,200 individual photos, three weeks of hard work, and a live cameo from Booker and his father.
According to the kid, there are three main reasons he loves Batman: "Because he's good with technology (Batarangs). He's trained as a Ninja. His costume and personality are scary but he's good. . "
RELATED: Batman's DCAU Adventures Tease Batman Beyond's High Tech Debut
Booker assisted during the post-production process, gaining hands-on experience and learning "composition and rotoscoping tips and tricks" from the seasoned animators at Reckless Abandonment Pictures. "Booker is such a radical guy," said Roberts. "I was amazed at how quickly he started to animate with the toys."
Booker expressed his appreciation for the experience, describing how much fun he had throughout the process. "I enjoyed spending time with people who love stop motion as much as I do. I'm grateful to the Reckless team for explaining how it works. It was a dream come true to do this stop motion with them, "he explained. . "I am very grateful to the Reckless and Make-A-Wish team for caring for children like me who have illnesses."
Make-A-Wish is the world's leading children's wish-giving organization, serving children in the United States and nearly 50 other countries around the world. Over the past 40 years, the organization has granted more than 330,000 wishes thanks to generous donations and more than 34,000 volunteers. Those interested in getting involved with Make-A-Wish can find information on its official website.
KEEP READING: Batman Makes Duke Thomas Official Robin in Batwheels Animated Series
Source: YouTube
Eternals reveals the true cost of Mister Sinister's heavenly attack
About the Author