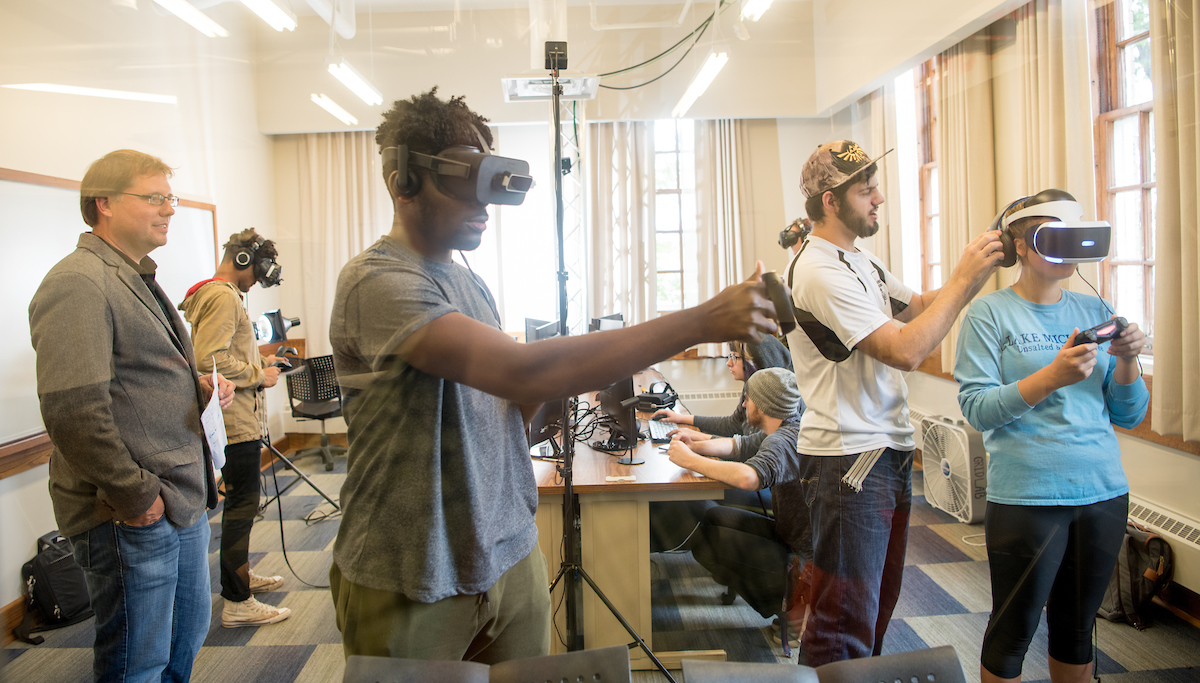 OHIO ranked first in the state for animation career review rankings
Ohio University was ranked first in the state of Ohio in the inaugural Animation Career Review ranking for augmented / virtual reality (AR / VR) programs in the United States.
The OHIO was also ranked 36th overall in the United States and 19th among public schools. Animation Career Review is an online ranking service that helps high school students find the best college programs in AR / VR, animation, game design, and graphic design.
"We are grateful for this recognition of the excellent training we provide in this growing field," said Scripps College of Communication Dean Scott Titsworth. "Our students have access to hands-on experience with AR and VR technology from their first year and I am delighted with how we continue to expand these opportunities."
Associate Professor John Bowditch, director of the Game Research and Immersive Design (GRID) Lab, said the rankings are based on academic reputation, admission selectivity, depth and breadth of the program's faculty, value with respect to tuition fees and debt, graduation rate, geographic location and employment data.
"Ohio University has invested many resources in AR / VR to become a national hub for AR / VR research and education," Bowditch said. "We hope that future recognition will continue to attract diverse students from around the world. "
Bowditch said the OHIO has a major in game and virtual reality development, an MFA program with a focus on virtual reality game design, and certificate opportunities such as esports. He said the AR / VR class combination is available under the ECT prefix.
Associate Professor Julio Arauz, director of the J. Warren McClure School of Emerging Communication Technologies, said that the ECT track enables students to acquire skills in AR / VR production and the fundamentals of online learning. He said that students gain an understanding of the limits of the systems that carry information.
"This understanding is essential in real-time applications such as online games, multi-player virtual reality experiences or the tactile internet," said Arauz.