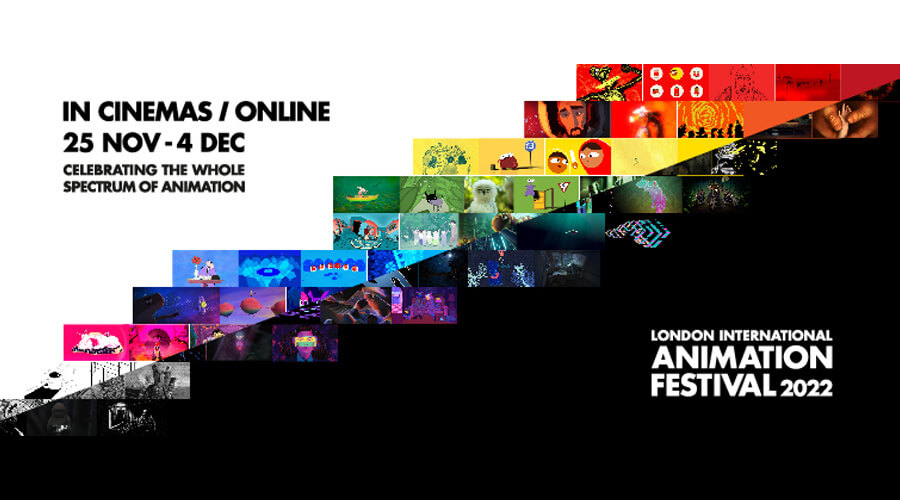 London International Animation Festival back for live audiences at 5 London venues | See what's happening this year
London International Animation Festival back for live audiences at 5 London venues | See what's happening this year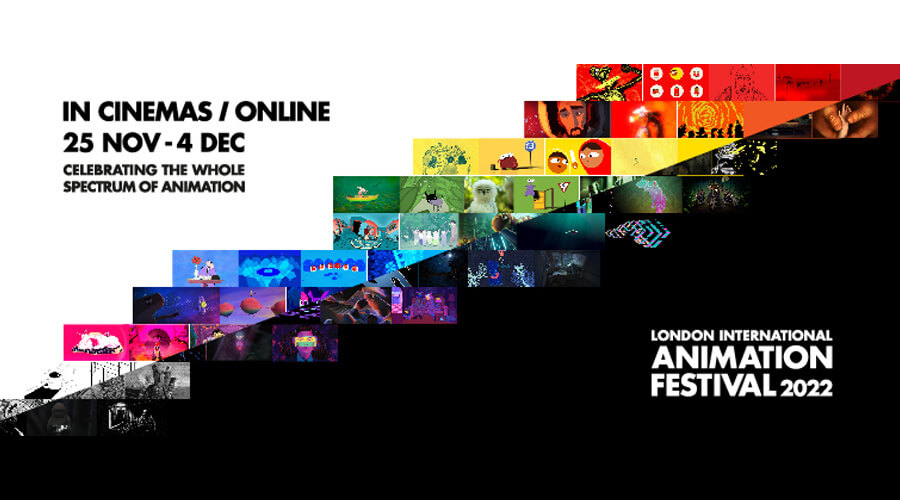 The London International Animation Festival (LIAF 2022), the UK's biggest, longest running and most eclectic animation festival, returns for its 19e year with a gigantic 10-day party of forums, on-screen talks and 229 of the best animated shorts and feature films from around the world.
We are really delighted to be back for our live audiences at 5 London venues – the Barbican, Garden Cinema, Horse Hospital, Close-Up Cinema and Puppet Theater Barge.
But for those unable to make it to London, the program will also be available online via digital screenings on our streaming platform, bringing the best of animation straight to people's homes. This means many more people across the country and around the world will be able to experience LIAF for the first time. Everything our audience loves about LIAF is being turned into a virtual version; screenings, industry panels, filmmaker presentations and conferences.
Screenings and talks will be available daily from November 25 through December 4, alongside live and pre-recorded panel discussions with many of the world's most prominent hosts and industry players.
As always, this year's uncompromising program promises to inspire, delight and challenge the idea that animation is only for the 3D CGI blockbuster genre or cute cartoons for kids. Indie animation is an art form that continues to thrive and develop as a stunning mix of styles, materials, techniques and production – from hand drawing, glass painting, collage, sculpture, cutouts, puppets, abstract, sand/salt, to some of CGI's most exciting developments – all of which can be seen at this year's LIAF.
A preview of the LIAF 2022
229 films from 35 countries, 120
8 screenings in international competition: Including From the absurd to the wacky (humorous shorts), In the dark (creepy shorts), Animation documentaries and abstract windowse. 87 films from all techniques, genres and styles of the international independent animation universe showing that animation is alive and thriving.
The British showcase: the 13 best newest short films from the UK. No one in the world screens more British animation than the LIAF and the British showcase The program paints a vibrant picture of a spirited and imaginative animation nation. Most filmmakers will be on stage to present their films and talk about the ideas and processes behind them.
Opening Night Special Screening: the English premiere of an animated documentary feature A Cat Called Dom by Will Anderson and Ainslie Henderson. Recent winner of the Powell and Pressburger Award for Best Film at the Edinburgh Film Festival, it's a dizzying mix of documentary and live-action animation. The film shows friends and collaborators Will and Ainslie struggling to shoot a semi-scripted movie for Will's mother, who has been diagnosed with cancer. While alone, Will turns to Dom, the animated cat who lives on his laptop screen, and steps in with observations, questions, and actions that illuminate his feelings in a darkly humorous way. A moving, touching and poignant film, Will and Ainslie will join us on stage after the screening to talk about their remarkable career to date in the world of cinema.
Special screening – The figures on point 'The magical world': A selection of short films inspired by the esoteric art of Leonora Carrington. These works share his love of experimentation, symbolism, the spirit world and its creatures, and the violence ever present in the human world. Figures in brief was conceived in 2017 in recognition of the under-representation of non-binary animators and their stories within the independent animation industry. The program showcases incredible works by contemporary animators, both in the UK and overseas.
Special Screening – Disrupting the Narrative (Black Voices, British Lives): A program featuring 10 exciting filmmakers who do just that, using innovative animation techniques to explore a larger framework on and beyond race. The films celebrate the rich cultural diversity of black voices and British lives using experimental animation, documentary and avant-garde techniques to explore themes of identity, race, family, taboos cultural, genre, gender and the shared joy of play that drives the art form. to the outer limits.
Special guest from Hungary – Reka Bucsi: We are delighted to welcome Reka to LIAF to present a retrospective of his films and commissions. Award-winning independent Hungarian animation Reka Bucsi makes poetic and dreamlike short films often drawing inspiration from nature and animals as subjects with themes that have the potential to convey complex messages through distinct and delightful imagery. His work has been described as grotesque, sarcastic, dramatic and poetic and can make you laugh and cry.
Animated feature film: My love story with marriage, directed by Signe Baumane. Having won several awards at film festivals around the world, My Love Affair with Marriage is a semi-autobiographical musical exploration of love, sex, romance and gender seen through the lens of neurochemistry. Using both two-dimensional and stop-motion animation, the film blends serious vulnerability with dry humor. It's a film that's both deeply personal and accessible to anyone who's ever been lost in a romantic relationship.
Special screening – stop-motion panorama: Since the dawn of cinema, puppet animation has provided some of the most compelling films ever made, and puppet animators have been among the most revered. These 8 thought-provoking, moving, and downright bonkers puppet shorts were made by some of the world's most talented independent animators, proving that tangible, physical stop-motion and puppet animation are alive and well in the 21st century .
Music video program: the world's best music videos from the world's most inventive animators. Animation is an integral part of many of the best music videos and here are some of the hottest bands and creative animators coming together to produce 80 minutes of pure aural and visual delight. Gorillaz, The Weeknd, Animal Collective, Mogwai and The Smile are all featured alongside several others.
Late night weird: a program of the weirdest, craziest, and craziest films submitted to the LIAF this year with a slew of anti-classics guaranteed to be as far from Disney as possible.
Frame edge: 2 film programs at the intersection of animation, experimental film and the artist's moving image celebrating this incredibly rich and vibrant, yet often marginalized and hard to define art form.
The best of the following: The top 28 student films from the world's top film schools made in the last 18 months. The first step on the animation ladder for these talented filmmakers, and the first time their wild and wondrous imaginations have been unleashed.
2 children's sessions: for 0-7 year olds and 8-15 year olds.
The best of the festival: a round-up of LIAF 2022, where the best films chosen by the public and industry judges are announced, awarded and re-aired one last time.
Round tables with industry experts on topics such as running a business in the animation industry, what the Metaverse could offer animators, AI tools and their impact on animation, a looking back and looking ahead at career paths for women in animation and a panel on disability examining neuro-diverse animators.
FULL PROGRAM ONLINE AT WWW.LIAF.ORG.UK
Tickets for indoor screenings available at cinema ticket offices.
Pass for online screenings that allow you to see everything – (20 screenings and 7 round tables)
Full price – £70
Reductions – £60
Single tickets for online screenings – £7