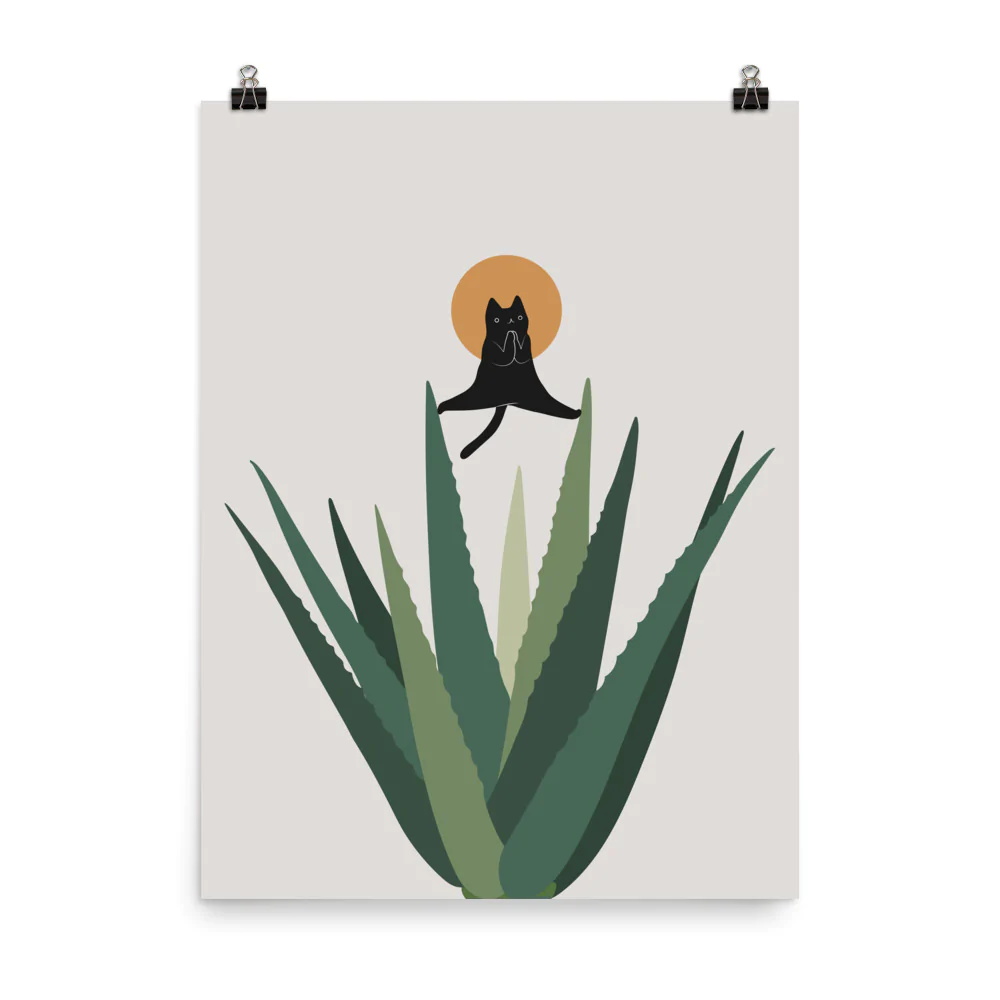 Illustrations of cats and plants by Lim Heng Swee
Lim Heng Swee, one of our favorite illustrators, has been featured many times on our site. From "moody animals" to "doodle a smile", Swee's illustrations can easily put a smile on your face. However, I have to say that Swee's cat illustrations are my favorite. It doesn't matter if it's "cat landscape" or "cat and plant", I love how Swee incorporates the cat into his creation.
Although he has never owned a cat, he is inspired by the stray animals he sees roaming his neighborhood. "To me cats are lonely and mysterious, but at the same time they are elegant, free and always cool."
Below are some of the new works from Swee's (previous) "cat and plant" series. For cat lovers, we know all too well how instantly cats are drawn to houseplants. They love nothing more than to disappear into the leaves and Swee just put those playful scenes on paper.
Take a look and see if you can spot all the hiding cats. Don't forget to follow Swee on her Instagram page for more beautiful cat illustrations. You can also purchase prints from Swee's Etsy shop.
This article may contain affiliate links. If you make a purchase, Design Swan may earn an affiliate commission. Please read our disclosure for more information.