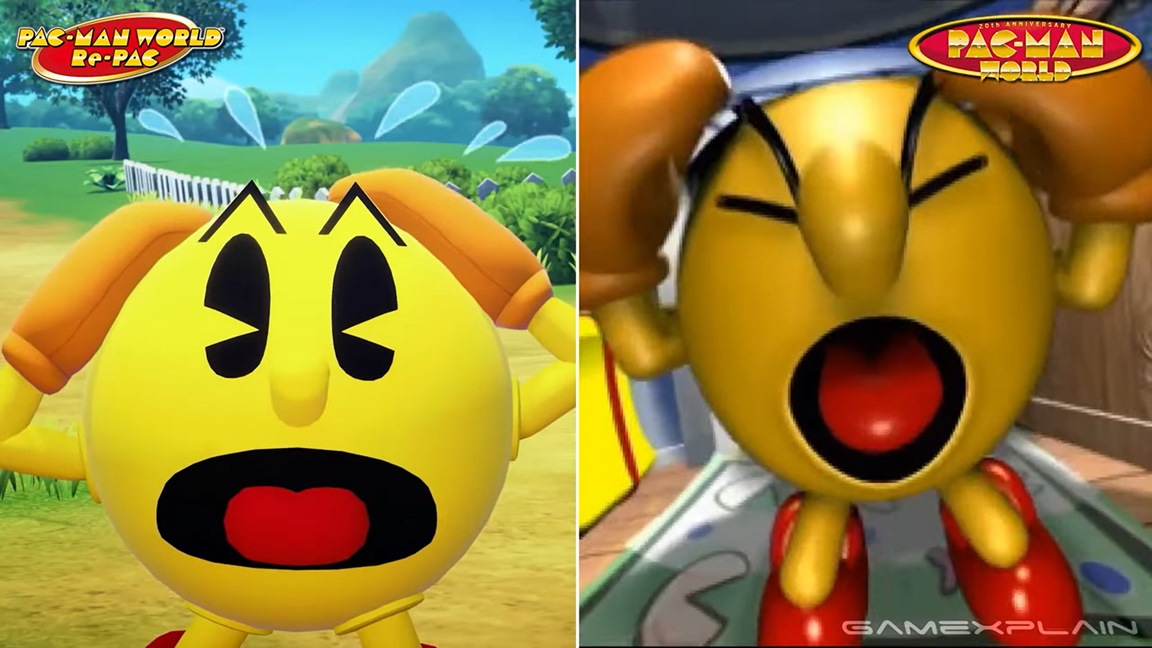 Graphic comparison Pac-Man World Re-Pac (remake vs PS1)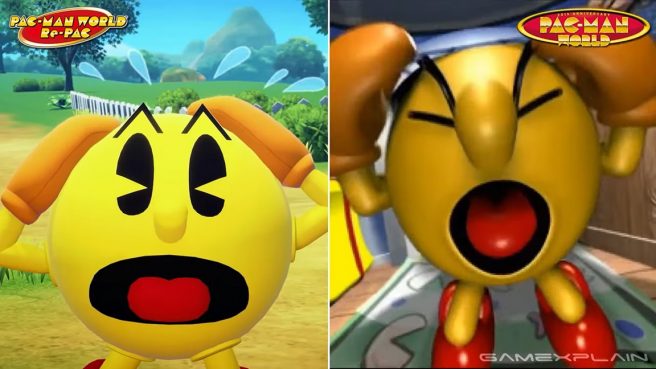 Thanks to GameXplain we have a new graphics comparison video for Pac-Man World Re-Pac. The just-announced remake and the original PlayStation version went head-to-head.
Bandai Namco just announced Pac-Man World Re-Pac earlier today. In addition to subsequently improved graphics, it will also offer smoother gameplay and a broader view of the action. You can find more information below.
Feed your appetite for adventure! In Pac-Man World Re-Pac, Pac-Man returns home on his birthday to find that the Ghosts have kidnapped Pac-Man's family and friends and ruined his party! Pac-Man must go on an adventure through the six zones of Ghost Island to save his family and friends, and face the boss of the Ghosts, Toc-Man! With polished graphics, improved gameplay and updated features – Pac-Man World Re-Pac is action/platforming fun for experienced Pac fans and new Pac-thusiasts everywhere!

Main characteristics

A Modernized Classic – Leveraging current-gen hardware, this 3D action-adventure platformer features smoother, intuitive gameplay, updated visuals and a broader view of the action .

Multiple Modes – Venture through the main campaign in Quest mode, play a collection of 3D mazes in maze mode! Clear quest mode to unlock Pac-Man game in original mode!

A World of Adventures – Avoid ghosts and other villains, solve environmental puzzles and collect items in Ghost Island's 6 areas, each with multiple levels and a unique boss battle challenge!

He's got the moves – More than just running and chewing – Pac-Man will bounce, spin, hover and more through all six zones while collecting Pac-Dots, fruit and power-ups. ups!
And here is the graphic comparison for Pac-Man World Re-Pac:

Pac-Man World Re-Pac is coming to Switch on August 26, 2022.
Related