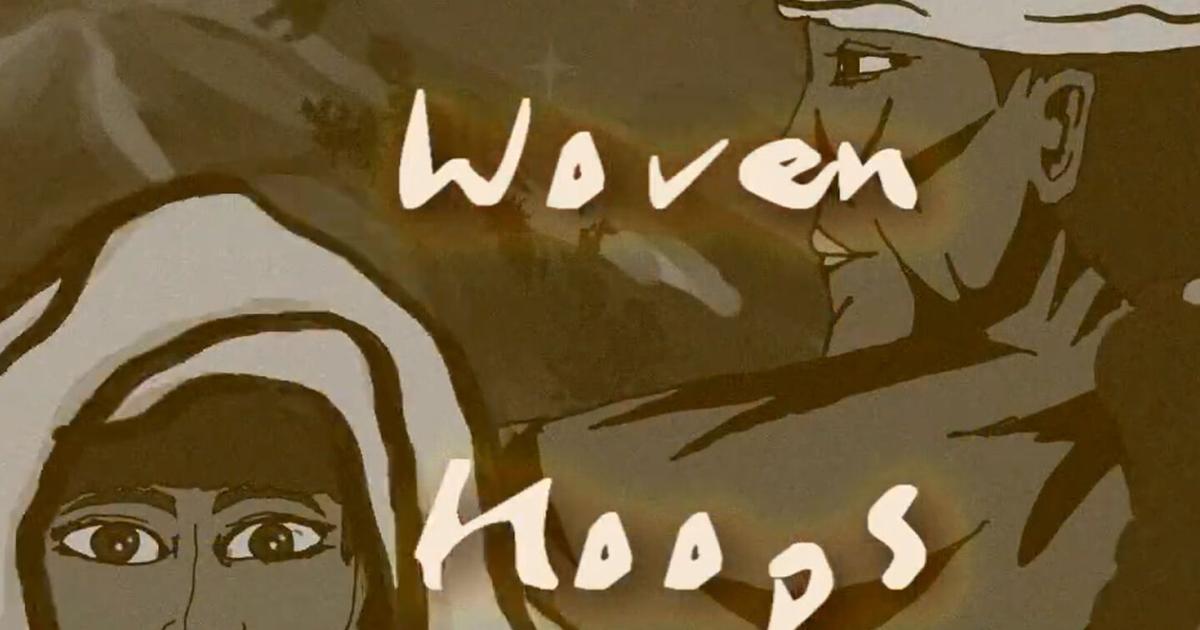 Fellowship works towards better indigenous representation in animation | Arts
[ad_1]
Sage Romero, who is Paiute and Taos Pueblo, remembers buying a copy of the Japanese animated film "Daggers of Kamui" from a now-defunct Hastings store in Albuquerque as a teenager. The Japanese protagonist of the film finds himself in the Americas and connects with indigenous peoples.
Romero said the film had stereotypical portrayals of Indigenous peoples. Ultimately, the film had a lasting effect on him because of the animation and the storytelling. This inspired him to consume more and more anime and manga. Soon after, he took a sketchbook wherever he went and spent hours sketching in it. This was the first step in his lifelong passion for working in animation.
"I always thought it would be so amazing to bring some of our aboriginal legends or some of our aboriginal stories to life using this tool. Because it's something that you don't really see. Of course we had stereotypical stuff all over the place, like Disney… or it's really hokey, "Romero said.
Thanks to hard work and endless days of self-study, Romero is getting closer to his animation goals. Recently, Romero received a five-day scholarship program with the Los Angeles-based nonprofit Native Media Lab Alliance. Eight fellows, including Romero, will not only participate in seminars and coaching, but will also have the opportunity to present a final project. He is excited to connect with other Indigenous entertainers and industry leaders.
"It will be a great learning opportunity," Romero said.
Romero said that growing up there weren't many opportunities or resources for Indigenous people like him to encourage him into animation.
"When I spoke to native programs that had animation … I thought they would have had artists like native people, but they would still contract with non-native media companies and that they would provide the animation, "Romero said.
The third annual Native American Animation Lab by Native Media Lab Alliance aims to boost the careers of the eight fellows.
"We have a talented community that needs visibility, access and opportunities. This business puts more Native Americans in front of the right people who can develop their animation projects and build their animation careers, "said Ian Skorodin (Choctaw), chief strategy officer for the Native American Media Alliance, in a statement. communicated.
Romero will also be releasing his own animated film, "Woven Hoops" online soon. This is a 2D digital animated short film about the hoop dance that he made on his own.
"Everything was drawn by me, everything edited by me and it's me who tells the whole story. And it's my music playing behind it all, "Romero said.
Whenever Romero isn't hosting, he runs a nonprofit called Aka-Mya Cultural Group in Big Pine, California. Aka-Mya was born from a hoop dance group that Romero is involved in, and then it became a safe space for indigenous youth and community to come together and practice their culture.
In the center, he named a studio space after his mother, whom he lost to COVID-19. The center also has a dance floor, a physical wellness room and a soundproofed recording and computer room for animation and recording of language, songs and stories.
He hopes to someday animate longer stories with mature themes like "Daggers of Kamui" as well as animate traditional Indigenous stories and legends.
"I can draw the giant snake that created our hot springs here. Or I can draw the legend of the coyote running the storm, without it looking too hokey with bad graphics, "Romero said.
Aka-Mya and Romero's work can be followed on her YouTube channel, DigitalNdn. The scholarship ended on Friday December 10.
"If we have access to our own hands and our own drawing skills, then we can bring these things to life," Romero said.
[ad_2]