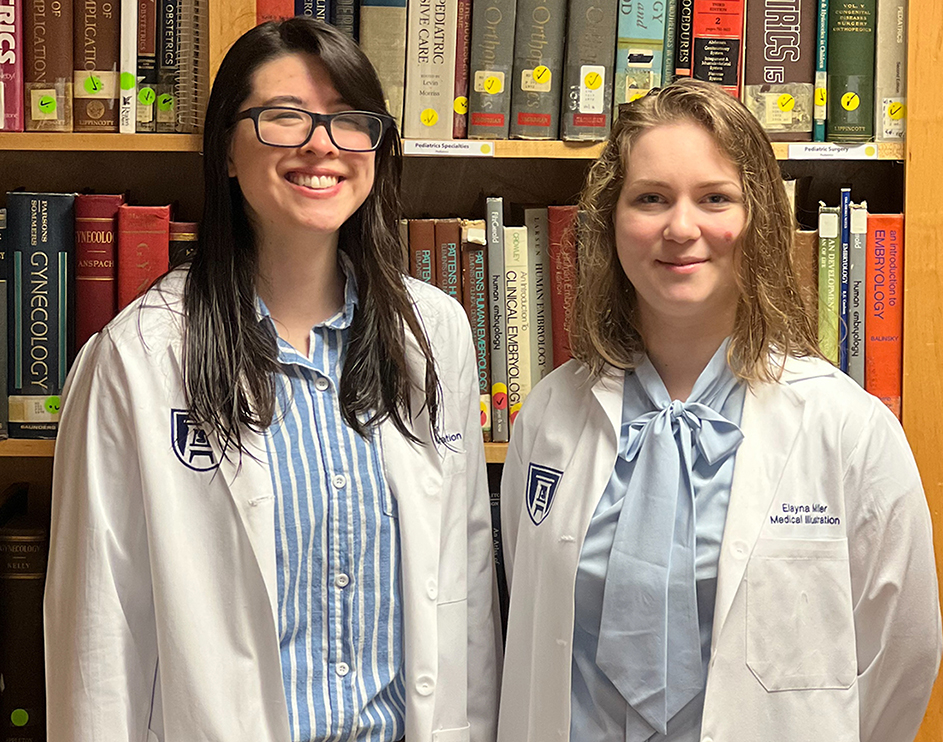 College of Allied Health Sciences students honored for their medical illustrations – Jagwire
Four students from the Department of Medical Illustration at the College of Allied Health Sciences received awards at the 2022 University of Georgia and University of Augusta Science and Medical Illustration Student Expo in March.
Allen Hagan received the Stenstrom Achievement Award for his illustration "The Lumbosacral Plexus and Muscular Innervation". The Stenstrom Prize is named after former program director and professor, William J. Stenstrom, EdD. He was a world renowned ophthalmic illustrator and educator very active in the field of biomedical communications.
The purpose of Hagan's didactic neuroanatomical poster was to present the lumbosacral plexus pathways in isolation and in the context of the muscles and organs they innervate.
Peter Naktin received an award of excellence for "The left axillary artery and its branches". The didactic illustration is intended to effectively represent, for a medical student audience, the location of the left axillary artery, the course and distribution of its branches, and its relationship to the peripheral anatomical structures of the axillary region.
Corynne Gamboa received an Award of Merit for "Clival Chordome", an illustration that depicts the location of clival chordomas – a type of cancerous tumor of the skull – for an audience of medical students. It also demonstrates the neural and arterial structures impacted by tumor growth.
Clara Oh received an award of merit for "Treatment of hypertension with Quinapril". Its illustrated marketing poster depicts, for an audience of physicians and patients, the biochemical and physiological process of Quinapril, a blood pressure lowering drug, placed in an appropriate environmental context.
It was the 30th anniversary of the cooperative exhibit showcasing the best of student science and medical illustration in Georgia. The awards were presented at a reception at the Lamar Dodd School of Art on the University of Georgia campus.
Additionally, the Department of Medical Illustration announced that Oh had been awarded the prestigious Joyce McGill Fellowship, an honor from the Vesalius Trust. The award is for his proposed master's project, "An interactive module to improve understanding of the tests that diagnose myocarditis."
Elayna Miller has been selected as one of five Vesalian Fellows and will receive a research grant for her master's project, "Cholecystectomy Simulation Model". This soft tissue surgical simulator is designed for training surgical residents at the Medical College of Georgia and beyond.
Founded in 1988, the Vesalius Trust for Visual Communication in the Health Sciences encourages the study, research and practice of visual communication of health information at all levels.