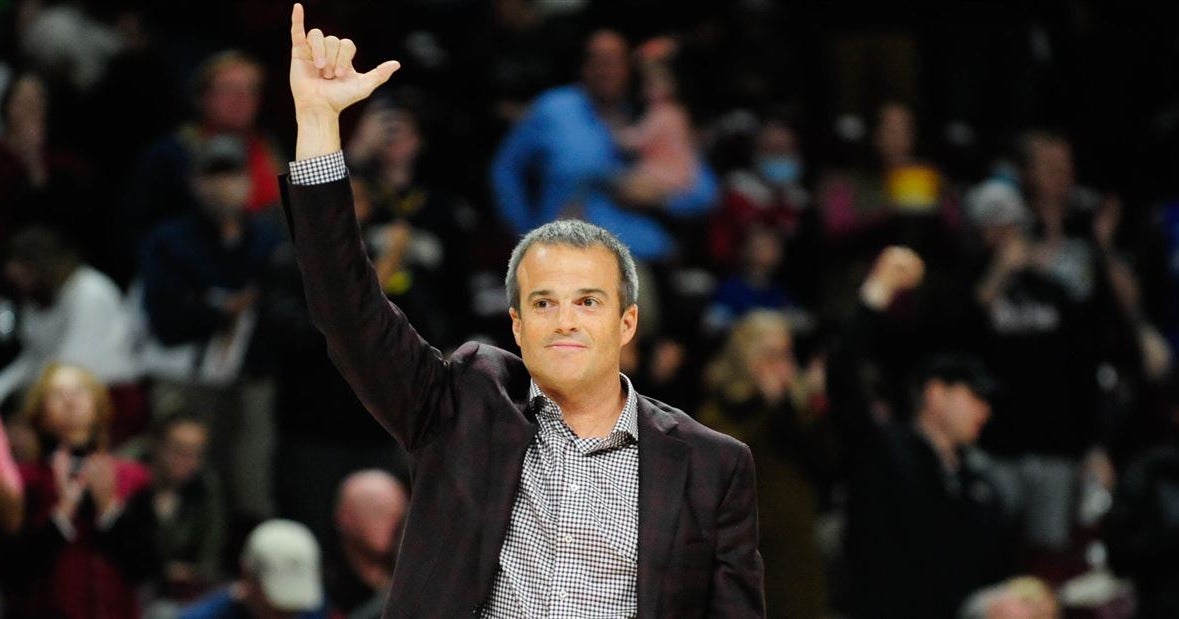 Beamer presents new graphics for the locker rooms
The head coach Shane Beamer showed off new graphics in the South Carolina locker room in a tweet on Wednesday afternoon.
Some of the footage included is from Gamecock Walk, last season's Auburn game and the thrilling win over North Carolina at Duke's Mayo Bowl. Tweet from Beamer included a shoutout for Zach Frehse, the lead graphic designer for the South Carolina football team.
Josh Pate, host of 'Live Late Kick,' received high praise for the work of Beamer and his team over the first year. Watch the video here.
"South Carolina football, so clearly, is in a better place right now than anyone would have expected after the freshman year under Shane Beamer," Pate said, during a "Late Kick Live" segment. January 24. a neutral observer watches the football program right now and says something other than "Wow, they're way ahead of the schedule I had in mind".
LOVE the new graphics in our locker room!!

Great job?@CrazyFrehse? !! ?? pic.twitter.com/bbzqEVnrCP

— Shane Beamer (@CoachSBeamer) February 23, 2022
Pate added, "Hiring Shane Beamer was so critical because Shane Beamer was the guy the fanbase wanted. It wasn't a situation where the fanbase supported one of their own, but then the administration went and hired a guy who ticked more of their boxes. So a guy came in and he had to prove it to the fanbase and win the fanbase. Shane Beamer didn't have to win over the fan base, because Shane Beamer is one of them. So they were already thrilled.
On Monday, Beamer introduced the new tight ends coach Jody Wright and expressed how excited he was to be on staff.
"He's someone I'm really excited to add to our program," Beamer said. "I've known Jody Wright for almost 20 years since I was at Mississippi State. I was still young and just getting into the business. He was just getting into the business, but he was evident in his work ethic and how much of a go-getter he was, someone I've stayed in touch with over the years and always had a lot of respect for.
South Carolina will take to the field for the first day of spring training on March 16, with the spring game scheduled for April 16.