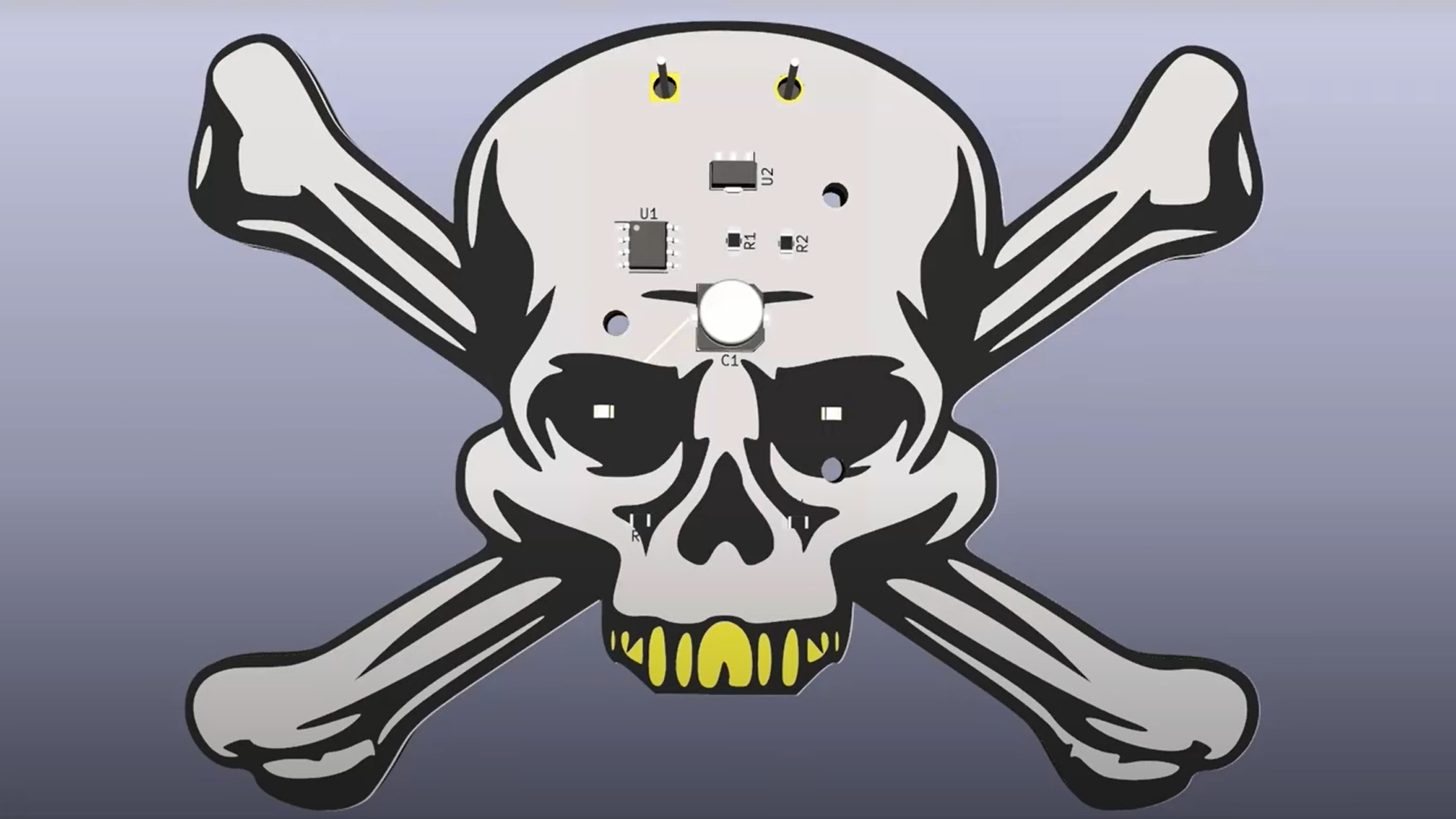 Advanced PCB graphics with KiCAD 6 and Inkscape
There are many video tutorials on how to design the functional side of PCBs, giving you schematic construction tips and layout advice. What is a little harder to find are tutorials on the graphics aspects, covering the process of creating works of art and how you can pilot the tools to make them look good on a PCB, making the most of them. silkscreen, solder and copper layers. [Stuart Patterson] presents his guide to Advanced PCB Graphics in KiCAD 6.0 and Inkscape, (Video, embedded below) to help you on your way to this cool looking PCB build.
The first step is to get your bitmap, whether you create it yourself or download it, and trace it into a set of vectors using Inkscape's "trace bitmap" tool. If you started with an SVG or similar vector shape, you can skip this step.
Then just create a PCB outline shape removing any detail that is not part of the outline. A little scaling here and there to get the correct dimensions and you're done with part one. [Stuart] has a previous video showing this process.
The usability improvements in KiCAD 6.0 are many, but a much requested feature is the ability to group objects, just like you do in Inkscape and any other vector graphics tool for that matter. This means you can just import that SVG outline into the PCB Edge.Cuts layer and all the curves will be tied together nicely. Then you select the details you want for the silkscreen layer, solder mask removal layers, and any non-circuit copper. In Inkscape, it would be a good idea to use the layers feature to assign the different types of materials to a uniquely named layer, so that they can be hidden for export. This allows you to manage silk, mask and copper PNG exports from a single master file, in addition to all the vector details for outline, slits and holes.
Once you have exported PNG bitmaps for silk, mask, etc., you need to create a footprint in a map specific library, using the KiCAD image conversion tool. It was interesting that you can export a new image imprint from the tool and paste it directly into the imprint editor, and edit all the visibility details at the same time. It will save you time and effort for sure. Anyway, we hope this little tutorial from [Stuart] help, and we'll be sure to bring you more in the months to come.
Need more help with KiCAD? Check out this tutorial, and if you want a little more power from the tool, you need some action plugins!